hameron unveiled
Long time visitors to this site - and I mean loooong time - should know the name Cameron well. For those that don't he was the creator of a whole bunch of content (dubbed
the Cameron Cars
) that didn't make it into the final Carmageddon 2. By employing every skill and asset available to me - up to, and including, my incredible breasts - I managed to acquire these files. I rapidly cobbled them together and released them here at Toxic Ragers (see 1999 in the archives).
What most don't know is that Cameron's creativity didn't stop at vehicles; he was also a bit of a ped artist too. Behold, Hameron the Cameron hamster!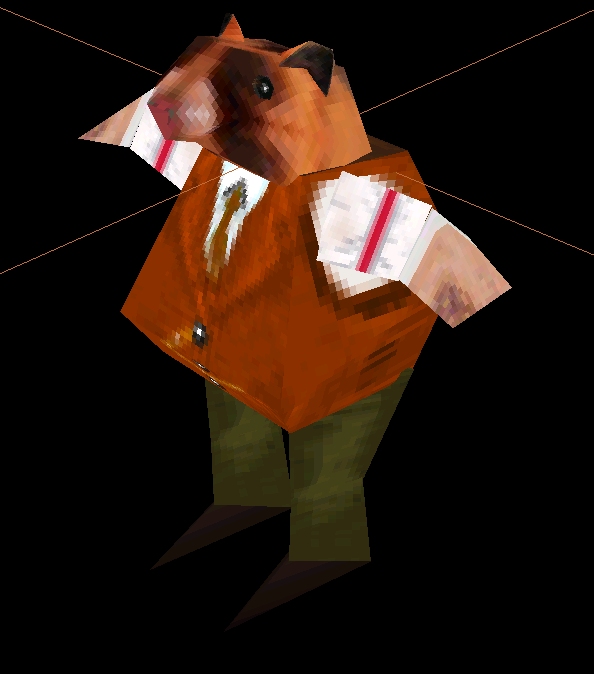 This post was actually supposed to be a release post. A sneaky, unexpected release. Unfortunately this was not to be. Hameron is a weirdly shaped little manthing and most of the stock C2 animations cause him problems. So, think of this post as a promise to you. I
will
get this chap released one day. Wait for him.
Errol out.