hell revisited
Before continuing with the TDR2000 ports I thought it best to take some of the feedback I received onboard. "What's that?" you say, "Errol is responding positively to criticism?! HAS THE WORLD GONE MAD?!". Well, what can I say? I've grown as a person. Now shut your stinking jabberhole so I can get on with this post.
Anyway... I read Toshiba-3's incredible tutorials on advanced material set-up (
check them out
, lots of amazing tutorials
here
too) and had a bit of a fiddle. I have to be honest and say I think I failed miserably but it does look better than before.
New features include opponent paths, checkpoints, tweaked smash settings, quite a lot of stuff!
Hell is now a map bundle, you'll receive Go to Hell, Pushing up daisies and May I have this dance? Along with Hell (Free Drive). I've shared the textures between the maps so the download is pretty small at 21.6MB.
Feel free to grab the file below.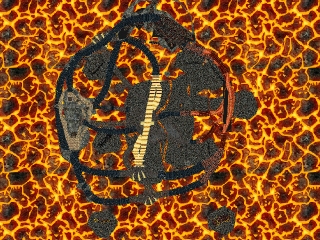 While that is downloading might I recommend you head over to
Mac Carpocalypse
and grab Coffeycup's awesome Skelly ped? It is the perfect replacement to the penguins I have populated Hell with. Simply install Skelly into Group 58 and you're good to go. Hollowood rerelease next! Errol out! Commenting is now closed